Water Efficiency Marketplace Challenge
This challenge is now closed, but the page will remain to share the challenges that we have previously explored.  Read our case study here to find out the latest on this challenge.
Supporting our customers to reduce their water consumption at home is a core part of our water efficiency programme – if approved, our 2020-25 business plan sets out ambitious new actions to enhance our programme and build on our achievements since 2015.
We have collected a lot of data over the last four years and would like to see if there are ways we can improve the savings we see – and how else we might deliver reductions in water usage.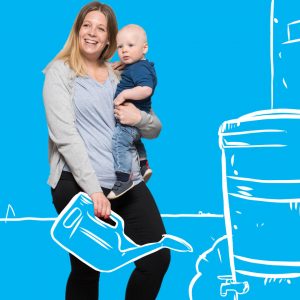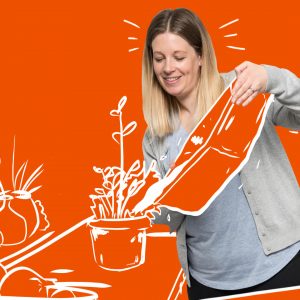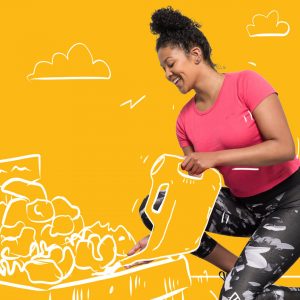 Background
We've run a variety of water efficiency schemes in recent years:
We have our home check scheme, through which we have visited more than 20,000 homes.
We have also had an online calculator available for all our customers to review their water use and see how they could save.
We've run community engagement schemes in schools and at events to promote water efficiency and provide water saving devices.
We've saved our customers 3.6Ml over the past four years, but between 2020-25 we want to take this a step further and save another 5Ml – that's 5,000,000l a day.
To do this we need to review our delivery programme – are there better ways to deliver? What does the data from the past four years tell us? And how can we prepare for 2025 and beyond by monitoring the impact of reduction devices and behaviour engagement?
There are three ways for you to get involved if you are interested:
A hackathon reviewing our device installation, savings and behavioural data
Proposing ways for us to deliver our home check visits and online engagement – or other methods – over the next five years
Offering ways to help us start measuring the effects of behaviour engagement and efficiency devices in the home.
More information on each is provided below.
1. The efficiency hackathon
We've shared two data sets from our online calculator and our home check visits. We want to explore the answer to the question:
How can we improve the efficiency of our in-house visits – can we improve the estimated savings or make it more cost effective to deliver?
For example, do certain house types deliver greater savings? Are there trends in water use? Can we use household/customer segmentation approaches to target homes with the greatest potential savings or most likely to uptake behavioural changes?
We'll be running the hackathon from 28 June– 20 August 2019.
On 28 June 2019 between 2 –3pm we will be holding a Skype session for all participants to join to understand the data sets and talk to our water efficiency experts. If you don;t manage to dial into this one we'll hold an additional session at the beginning of July – we'll advise of dates when we know how many would like to be involved.
You'll be able to check-in with our water efficiency experts during July and August.
The presentation of results will then be on Tuesday 20 August between 9:30am – 1pm, at the Wessex Water Operations Centre in Bath.
There will be two prizes – £500 each, one awarded to a university or community group and one awarded to a commercial organisation.  Limited funding is available to cover travel expenses to this event for universities and community groups.
If you're interested in taking part please email [email protected] . We'll provide you with more information behind the judging criteria, provide a link to the Skype session and confirm that you're happy to sign the following agreement.
2. Potential delivery routes and measurement methods
We want to know about all the ways to deliver an online engagement platform to encourage water saving behaviours and in-home advice and device provision. Could in-home advice be combined with an energy audit in partnership with energy suppliers? Can we use the online platform to influence our home check visits? What other routes are available?
We also want to improve our measurement capabilities. How can we measure the effectiveness of any proposed delivery route?
We're inviting potential suppliers to book a 20-minute slot at our engagement session on the 24 June between 9:30am – 1:30pm, to allow you to ask questions to our water efficiency team. We will have a short presentation at the start of the morning to give a consistent background to all attendees, then have 1-1 sessions for further questions and exploration across the morning.
If you can't make the session, or are reading this after the 24 June, please drop us an email at [email protected] if you want to get involved. You can find the slides and background information that was discussed on the 24th June here.
Idea submissions should then be sent to [email protected], answering the questions in annex 1, section4 of our BAF by 31 July 2019. We'll then review internally and discuss with your further as needed, providing feedback by 30 August.  Following this exploration we'll then formally tender our requirements based on the discussions we have had with potential partners. We anticipate this tender will start in October.
Important points
Our AMP7 business plan is under review with Ofwat, the economic regulator for water and sewerage services in England and Wales. Ofwat's final determination of our AMP7 plan will be made in December 2019, and this performance commitment cannot be confirmed until then. We are, however, still keen to explore options.
Please note that we are not committing to contract with any party to implement water efficiency programmes. If appropriate solutions are identified, a formal tender process may be required. All parties who express an interest in being involved will be contacted if and when this has begun.
We are following the process detailed in our bid assessment framework – more information can be found here.
Our timescales for response post 31 July may change if the volume of responses is more than we expect. If timescale shift we will advise all parties of this.