Sewer misuse marketing challenge
Challenge update Autumn 2021: One of the suggestions from the Marketplace challenge was the idea of rallying people to protect their community from blockages by focusing the campaign on hyperlocal areas.  This concept fits well with our company values around community, and we've incorporated it into our Autumn 2021 sewer misuse campaign.  We have picked a 'blockage hotspot' to target in each county of our region, and all comms mention the town they're targeted to, in the hope that people will take pride in the idea of improving their local sewerage network.  It's a multi-channel campaign we've launched, which includes customer letters, physical visits to streets with repeat blockages, newspaper wraps and advertorials, digital banner ads and targeted social media advertising, streaming services advertising and media engagement.
**Deadline extended to Friday 26th June**
Calling all students! New marketing ideas wanted!
The issue of sewer misuse
Each year, in the Wessex Water region, we tackle over 13,000 blockages in our sewers, approximately 80% of which are caused by sewer misuse.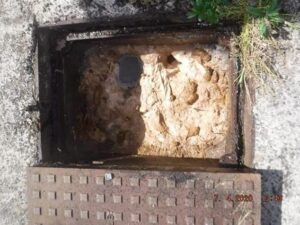 Sewer misuse is the incorrect disposal of items by flushing down the toilet or pouring down the sink. Examples of this include flushing non-flushable wipes down the toilet or pouring cooking fat, oil and grease down the sink, both of which contribute to the build-up of items which do not break down in the sewer and in turn, lead to blockages and flooding from our sewerage assets. The only things that should be flushed down the toilet are the 3 Ps – paper, poo and pee.
These incidents can take place within our customers' homes, occasionally flooding their gardens and sometimes even their kitchens and bathrooms. They also occur in public areas and can lead to pollution of our rivers and watercourses, causing harm to the wildlife inhabiting them. This is an issue we take very seriously and work hard to avoid at all costs.
On average, the work we do to combat this issue as well as the clean-up and repair of these incidents costs Wessex Water up to £5m per year.
We want to stop these easily preventable blockages being caused by our customers' behaviours in the home and we are looking for new ways to engage with our customers about this.
The challenge
We're asking students for new marketing ideas which will influence our customers in the right way, encouraging improved behaviour in relation to the way they treat our sewer networks. We want customers to consider what is appropriate to flush down the toilet and pour down the sink.
We'd like to trial new messaging, imagery and engagement methods which will get hold of our customers' attention, encourage them to relate to the issue and make links between their own personal behaviour and its contribution to the wider problem.
We have three customer groups we'd like to target, and have developed "personas" for these.
We'd like entrants to create a marketing campaign targeted specifically at one of these customer groups which will engage them in the subject, help them to recognise their current behaviour and identify key ways in which they can change their behaviour to support reducing blockages in their area.
The campaign should include details of a theme, strapline and key messages, and supporting assets to be shared across no more than four channels such as social media, eg, Facebook, Twitter and Instagram; digital display advertising; our customer e-newsletter or our website.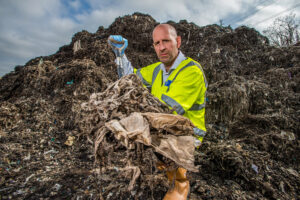 Prize 
The winning entry for each "persona" will be awarded £250 and the campaign will be considered for ongoing marketing activities.
Why are we running this challenge now?
Covid-19 has presented challenges for everyone and due to social distancing, students are no longer able to attend university in person.
As a business we are focussing on delivering our essential services to customers, but we are conscious of the wider impacts of lockdown. For example some water companies have seen a rise in sewer blockages from customers flushing more unusual items down the sewers (newspaper toilet paper anyone?!). We therefore need to continue to engage with our customers on sewer misuse to reduce the number of incidents that occur.
We are aware that students' opportunities such as placement years, work experience or training are limited for the foreseeable future, and projects may have been affected by a reduction in activity across the marketing sector.
We therefore wanted to provide students with a different way to understand our industry and develop ideas that may be used in the future and as a case study for their portfolios and CVs.
What must the campaign provide?
· A set of messages and engagement tools appropriate for use by Wessex Water across a number of digital communication channels
· A clear call to action relevant to your chosen target group
· Messages which correctly educate on appropriate behaviours
· The opportunity to measure impact and effectiveness on customers' behaviour, for example being able to measure how many customers have actively responded to a message.
Judging criteria
Each of the following will be scored out of five with an overall total score of 25 to be achieved.
Criteria

Description

 

Suitability for chosen target 

market

 

Is the campaign appropriately targeted to the selected customer group?

 

Originality/creativity

 

How original is the work compared to what Wessex Water/

the 

industry currently does? Would the approach be considered 'outside the box'?

 

Feasibility of use by Wessex Water

 

Could this campaign be easily adopted by Wessex Water and incorporated into its current style and branding?

 

Application of theory

 

Has the campaign been informed by theory of behavioural science and behaviour change?

 

Ability to measure

 

Can we track levels of engagement and success achieved through the campaign?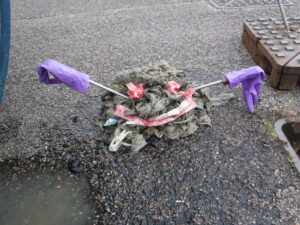 How 
to get involved
Entries can be from individuals or teams of up to three people. All entrants must be 18 or over and enrolled as students. Individuals/teams can submit entries for as many of the three "personas" as they wish but can only submit one entry per "persona". 
Kick-off call 
We held a kick-off call via Microsoft Teams to introduce the challenge, lay some ground rules and answer any initial queries.
The slides for the call can be found here; the recording is below.  [Please note that there was an error during the call – file transfer sites should NOT be used to submit entries; please adhere to instructions in the 'Submitting entries' section below.]
Developing your entries 
Following the kick-off call, you have until 11.59pm on Friday 26th June 2020 to develop and submit your campaigns.  [NB: This date incorporates a deadline extension made due to a flurry of interest, earlier deadlines given on any other correspondence or in the kick-off call can be ignored.]
We'll add everyone that registered for the kick-off call to a dedicated Microsoft Teams group where you'll be able to ask questions during this time.  All the content within this group will be visible to other challenge participants and to Wessex Water staff running the challenge.
If you missed the kick-off call, don't worry, it's not too late to get involved.  Just email [email protected] from your academic email address to let us know you're interested, and we'll add you to the Microsoft Teams group. 
You can request to be removed from the Microsoft Teams group at any time, simply email us with your request.
Feel free to circulate your work by email to your own peers or lecturers to seek feedback. You may also hold a private focus group provided you adhere to the guidelines given in the competition contract. However, we ask that you do not publish your work in any public forum of any kind, including social media, and will disqualify any teams breaching this. Participants found attempting to pass off their material in public as the Wessex Water brand will also be disqualified. 
[We will use your personal information to keep a record of your participation in the event, to provide information and respond to queries you may have.]
Submitting entries 
Entries should be emailed to [email protected] by 11.59pm on Friday 26th June 2020. [NB: This date incorporates a deadline extension made due to a flurry of interest, earlier deadlines given on any other correspondence or in the kick-off call can be ignored.]
As part of this email, please: 
Clearly state which of the three "personas" you are targeting

 

Attach a copy of the competition contract

signed by each member of your team.

 
If your entry contains any videos which are too large to send by email please upload to a private/hidden account on a video-hosting site such as YouTube or Vimeo, and include a link with your entry email. 
Note that because this challenge is targeted at students, entries will only be accepted from an academic email address.
Wessex Water will own the intellectual property associated with winning entries, so that winning entries can be considered for use in ongoing marketing campaigns – see the competition contract for further details. Entrants should note however that use of winning entries for future campaigns is not guaranteed.
Entrants should note that explicit or offensive language or visual content in their marketing materials will result in disqualification.
Shortlisting and judging 
Following a review of the entries, the top three for each "persona" will be shortlisted for judging by senior Wessex Water staff.  Shortlisted entrants will be asked to prepare a brief (c. 2 minute) presentation for the Challenge Final, which will take place via a Microsoft Teams call on Friday 10th July 2020 from 11.15am – 12.45pm.  The winners will be announced as part of this session.  We hope to be able to invite the remaining participants to join this session, and will confirm whether this is possible nearer the time.
We are really excited to see your ideas – GOOD LUCK!