Keeping STWs clean with anti-fouling paint – can you help?
Challenge update Spring 2022: Read about how this challenge has concluded in our blog post. 
Background
Sewage treatment works, water recycling centres, waste water treatment plants – whatever you call them, the principle is the same. They treat domestic and trade waste to an appropriate level to discharge to the environment.
By their very nature they accumulate dirt and debris, but we're looking to further improve our compliance record by cleaning up some of the chambers and channels on site and we need your help.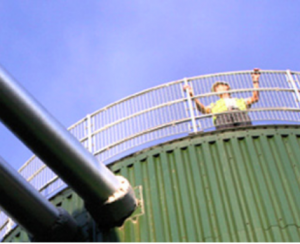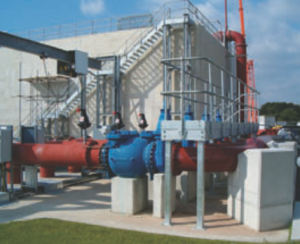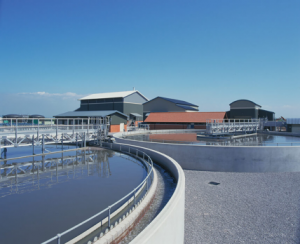 What do we want to do?
We want to improve the cleanliness of some of the chambers and channels on our sites. Through regular brushing we know we can reduce the build-up of material, but we want to see if we can go further and improve our compliance record.
Can we coat some of these areas in an anti-fouling paint to further reduce the build-up, and make it more obvious to see when brushing is required through on a white-ish consistent surface?
We know anti-fouling paints exist; used on the undersides of boats and in swimming pools for example. But are they appropriate for use on sewage works?
The paint must:
Be anti-fouling
Be able to be applied by our staff
Have a quick dry time (likely areas are a couple of square meters)
Be able to function in an aggressive environment (check out our dataset on STW effluent if you want to know more) and withstand periods of both wet and dry environments over the course of a day
Be able to withstand regular brushing and be easy to keep clean
Not impact on the environment – minimal to no leaching into water or approved for use in such environments.
If you know of any or are using them at the moment, we'd love you to let us know the details by emailing [email protected].
There's probably not a contract at the end of this (unless you're a paint seller) as we're looking to apply it ourselves to keep costs down, but if you can spare 5 minutes to let us know your experiences we'd appreciate it.
Could you please send us your suggestions by the 11th October so we can get testing them – we'll feedback on how we find them in the new year.
Read all about the suggestions received and our next steps on our blog