How we can serve new developments more effectively
With government targets to build upwards of 250,000 new homes a year, the number of new developments across the country is set to increase. Within the Wessex Water region we are seeing ambitious plans to increase the number of homes in the South West – a Joint Spatial Plan is being created by four of the councils spanning parts of our region to aid the delivery of these new homes. We will see large developments outside of these four areas across the remainder of our region.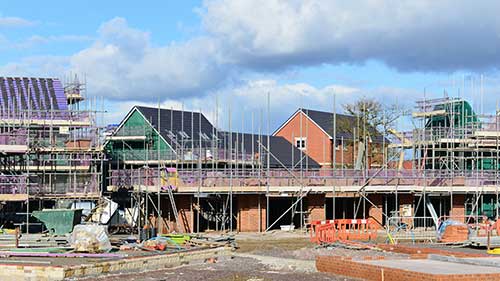 We always seek to work with housing developers to provide the optimum water and sewerage services to serve their development as it grows. However, we know that some developments can be more challenging to serve than others; perhaps due to network or treatment works capacity constraints, or the distance from our existing infrastructure.
We'll be sharing these more challenging developments in the future to explore whether there are alternative delivery routes, but would like your input to understand what information would be useful.
We'd like your feedback on:
What information would be useful to better understand these developments?
What are the best engagement routes to ensure interested parties hear about the opportunities?
Are there any potential business models you'd like to explore with us now to understand the options for serving new developments?
Please email [email protected] with your feedback on the above questions, and any other comments in this space. If you'd like to be added to an email list to hear about specific housing developments when we share them in the future, please also specify this in the email.