Phosphorus removal on small sites – can you help?
This challenge is now closed, but the page will remain to share the challenges that we have previously explored.
Challenge update Autumn 2021: A number of options were suggested – thank you to those who submitted ideas. Some were more appropriate for larger sites and have been earmarked for future consideration. Others would have had, we believe, higher whole life costs and so at this stage were not appropriate. We fed this back to the companies involved.  However, it did lead to some interesting conversations about potential changes to existing technology that we are exploring and discussions are ongoing to see if the technology is appropriate for certain sites.
Challenge article
During AMP7 (2020-2025), we are required to remove phosphorus (P) from the effluent discharges of many of our water recycling centres (WRCs), to meet new or tightened discharge permits as identified in the Water Industry National Environment Programme (WINEP).
Our conventional approach for P removal is to employ chemical treatment processes. We want to know of alternative treatment methods, particularly suited to smaller WRCs.
Background
We have 24 sites serving a population equivalent of below 2,000 where we need to install P removal technology across AMP7. Due to the nature of our WRCs, our conventional approach is to employ chemical treatment processes (usually dosing iron or aluminium-based salts) to achieve the amount of phosphorus removal required, supported as appropriate by tertiary solids removal stages. This treatment has associated ancillary equipment, such as emergency showers, bunded delivery areas, chemical storage etc. See here for more details.
For smaller sites, the installation of a chemical dosing system, along with the associated equipment, can be disproportionally expensive. In addition to the chemical dosing infrastructure, significant upgrades are often required to the existing site processes to ensure they are suitably robust to accommodate the changes in performance associated with chemical dosing (for example increased sludge volumes). We want to explore if there are any alternatives that may be more cost effective and sustainable. We already know that at these sites other forms of catchment nutrient balancing or offsetting are unlikely to be viable, so on-site removal is required.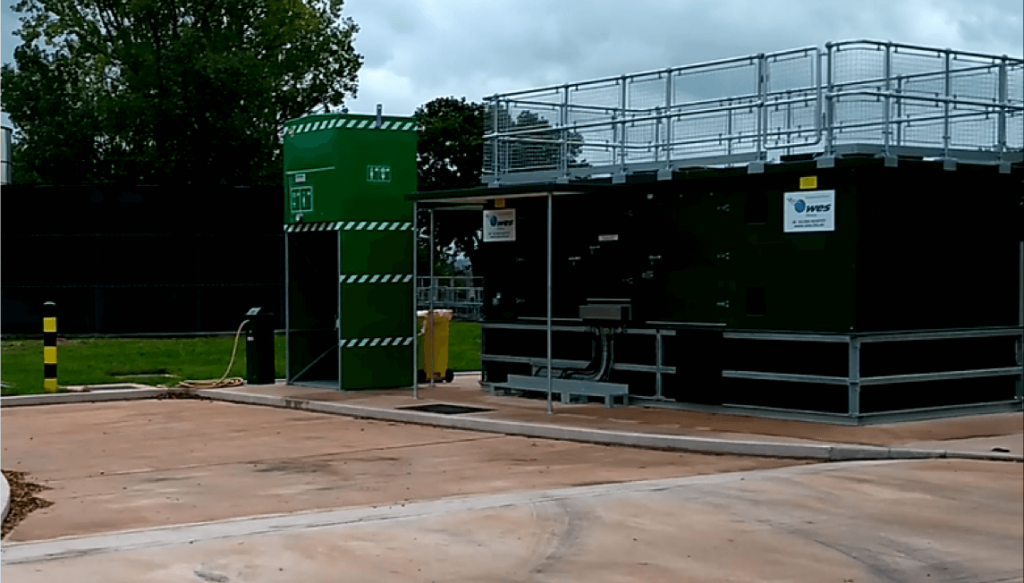 How to get involved
We want to hear your suggestions on alternative P removal technologies. The solutions suggested must be:
At a lower cost than traditional chemical dosing and the associated equipment (costs will be assessed on both an upfront capital cost, and a 20 year 'whole life' cost)
Small in terms of carbon footprint
Available to install in AMP7 – i.e. are available on the market without further research/development required.
This challenge is now closed. Thank you to all that submitted suggestions – we will feedback both to individual companies and more widely in the coming weeks.
For reference, we asked interested parties to include:
Details on the treatment technology proposed

Treatment process
Footprint required
Any scientific evidence verifying the removal capacity

Case studies of any UK/worldwide installations
Operating and maintenance regime and costs
Indicative costs

Capital costs
Ongoing operational and maintenance costs

Alternative procurement methods that can be considered, for example capital purchase, service contracts, design/build/operate, equipment lease, payment by results etc.)
If you want to hear about other Marketplace challenges over a range of areas when they are released please email [email protected].
Important points
Taking part in this Marketplace challenge does not guarantee a contract at the end for provision of P removal technologies. A tender may be required, and Wessex Water reserves the right to stop the project at any time.
We will aim to review the suggestions received by the 11th October and provide feedback on next stages. However, this will be dependent on the volume of suggestions received.